WHAT OUR CLIENTS ARE SAYING...
I know everyone says this - but my session was such a confidence booster. I left the studio so proud of myself for stepping out of my comfort zone and doing this photo shoot. I felt sexy for the first time in about four years. It made me realize that I can be sexy and beautiful no matter what my pants size is.
This was such an empowering experience for me. When I saw my pictures, I genuinely felt beautiful and sexy. And not because they photoshop pictures like crazy, but because they help you to come alive on camera and shine through. It was one of the first times that I felt like I got to see myself through my fiancé's eyes for a moment and appreciate who I am as a woman.
I had been 'mom' for 20 years. This experience made me remember S.... a sexy woman, a wife, a lover. I think, as women, we get caught up doing everything for others that we forget ourselves. My shoot helped me reconnect to myself as an independent woman; not just mom and wife. Just ME again.
What this session did for my confidence, I'm not even sure I can put it into words! It helped me to see that I shouldn't be self conscious. It helped to reenforce that I'm a beautiful woman whose worthy of everything. The pictures Courtney took and posed me in show that I'm worthy of myself and the changed the way I see my body. My body isn't perfect, but it's what makes me...me. The way I felt when I left the session, is still how I feel today. I'm literally on a session high that I hope never leaves. I left with a giant smile on my face and I've been wearing it ever since. This helped me to find myself again. It's easy to get lost in the jumble of life. Juggling being a mom, being a wife, being an employee, being an entrepreneur, being a maid, being a daughter, being a sister, etc, becomes such a task sometimes that you lose that's connection to your own self. This session made me reconnect with my inner queen and bring her back to the surface to breathe. My husband has no idea that this session is what boosted my confidence, but he has said thank you to The Adore Girls a lot since my session.
OWN IT ALL - every stretch mark every scar it's all YOU! Embrace it! Stop being tired of not liking the way you look. I promise that you will fall in love with your pictures! You will leave the session with a greater feeling of empowerment, and more self-love.
I can't begin to explain how grateful I am for my Adore Girls sessions. They have played such a large part in building my confidence as a woman. I now walk around feeling like the sexy strong woman I am. I've never had that before!
Do it. Without hesitation. A session will affect your whole outlook on life. For me, it was about finding the inner strength and motivation to accomplish a real-time goal that would make me feel better physically, emotionally, and mentally. What will it be about for you?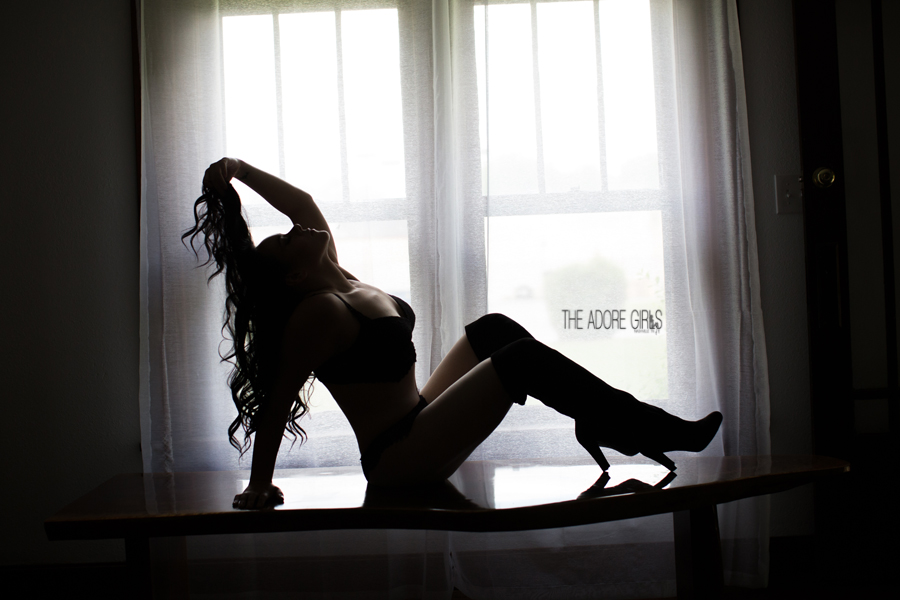 I am going through a huge change in my life with being a mom to a toddler and finally coming into my own. I have gone through a huge transformation in my life in almost all ways. I needed it, for me. I wanted to look at my body as a new mom and enjoy it for the first time. I feel like I do now. I am comfortable in my skin and am not ashamed to cover up my body. I feel way more comfortable than I did in my 20's and wanted to show that mom's can be sexy too.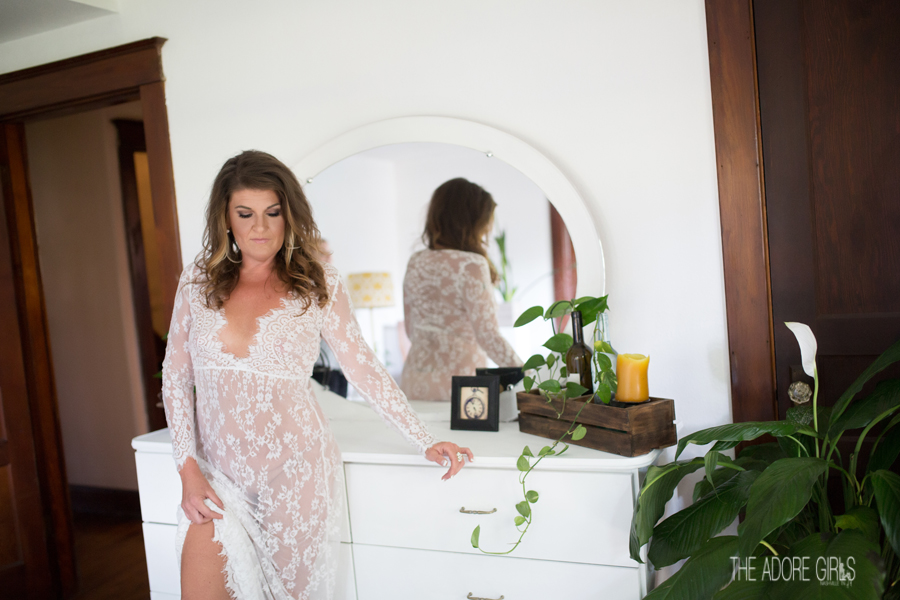 My session was better than I was expecting! I also feel like I've made friends with all the wonderful ladies at The Adore Girls. I would tell any lady out there thinking of having a session with The Adore Girls to stop thinking and start doing. Stop waiting for tomorrow..stop waiting to lose 20 pounds..stop saying "maybe sometime I will do this for myself." You're worth it and more beautiful than you imagine and these ladies will make you a damn believer.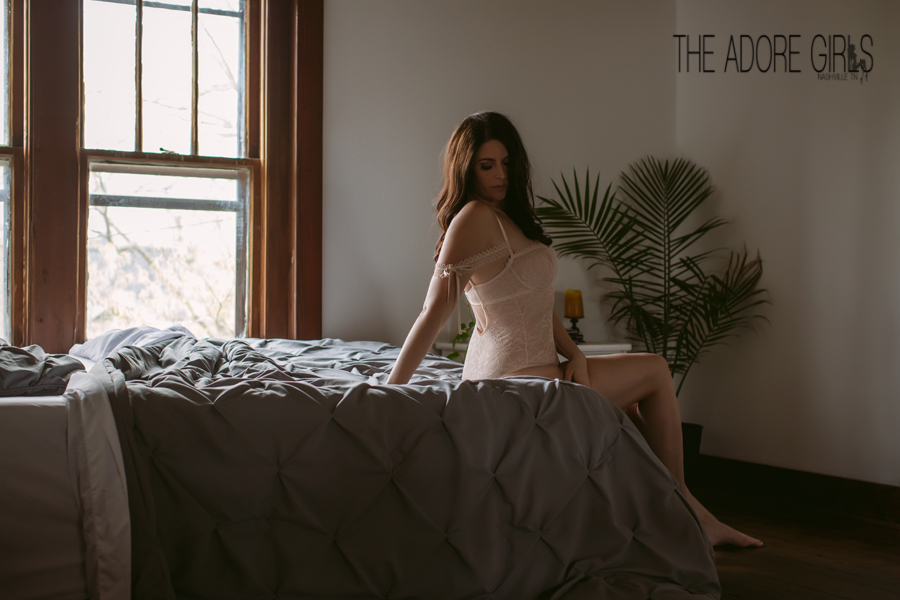 I originally wanted to do the shoot for my husband for a wedding gift, but I realized as the process went along that it was more for me. Turning 40, being a mom, getting remarried and wanting to feel comfortable and beautiful. My husband loves the photos and is so proud, but I think in the end I did them for me. I am so proud of myself no matter what size or age.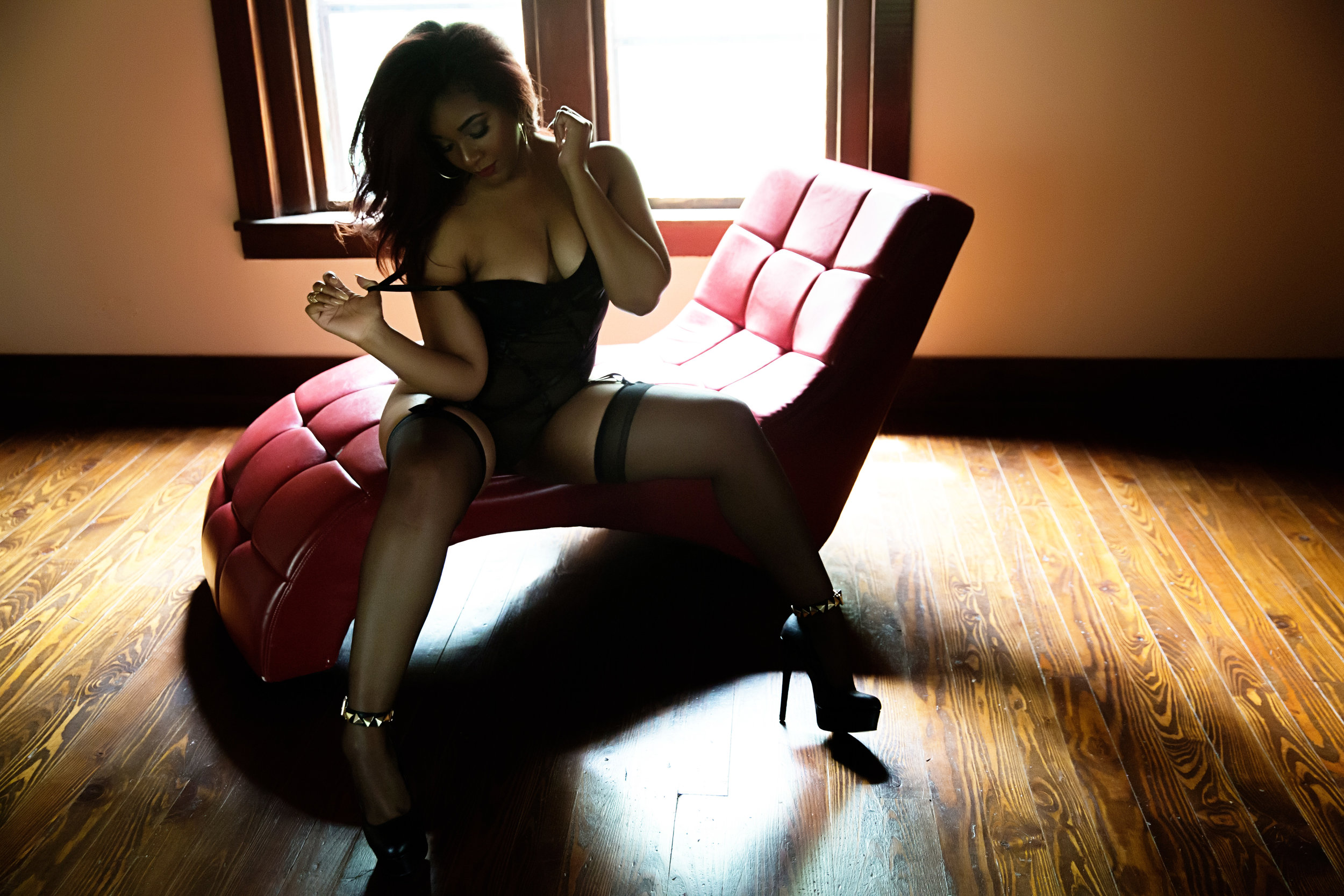 I almost feel this is a right of passage for women. If your married, pregnant, post baby, dating, single, 80, lol it doesn't matter, you HAVE TO DO THIS. I never would have thought standing in front of camera in lingerie or naked would bring my confidence up so much but it did! Its an amazing feeling to see yourself look like you came out of a magazine, and I wouldn't change anything about it. Ladies, its worth every single dime I promise. Every girl deserves a chance to release her inner sexy and this is the way to do it, especially with the ADORE GIRLS on your side!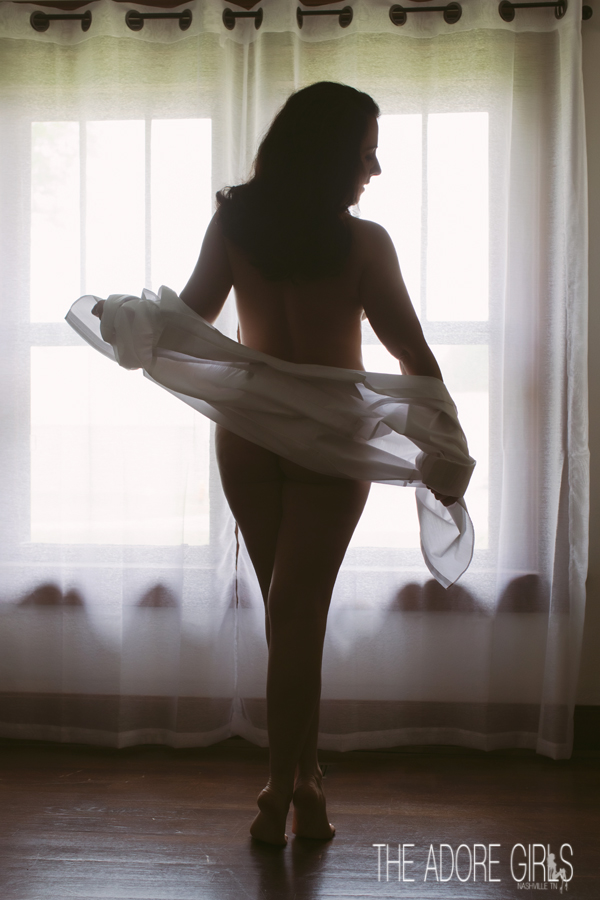 I could not believe the shots were of ME!
My husband really liked the gift but said, "I already knew you were beautiful, but I'm glad you can see what I see everyday."
it is a great gift but I think it did more for me. I was so happy and proud of the photos. They were down so tastefully, artistically and personal. It was not "corny" or "glamour shot-y" is that a word? Very high quality and a beautiful experience!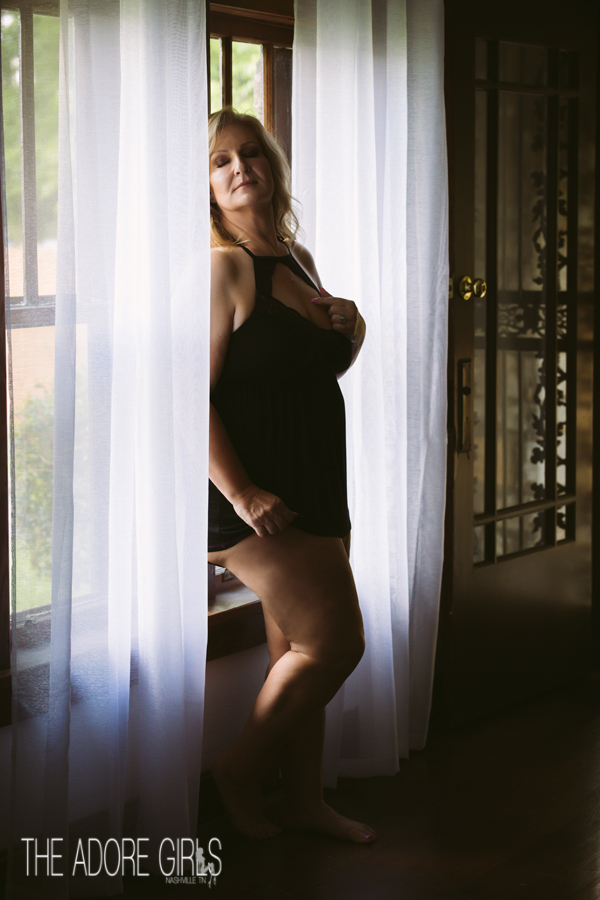 My session helped me see that I am able to feel sexy and confident. Once I saw the final images I found that I had a new found sense of who I am as a woman. I also found that I am now carrying myself in a much more confident manner.
Do not hesitate, do not listen to your inner voice of self doubt. It will be one of the best things you will do for you!!!
The ladies at The Adore Girls know how to make you feel comfortable and at ease with whole the process. You will come out of your session with a new sense of confidence. They are an amazing group of women and you will not regret taking the plunge and doing a session. It will be everything you could want and more!!! I can't wait to do a 2nd session.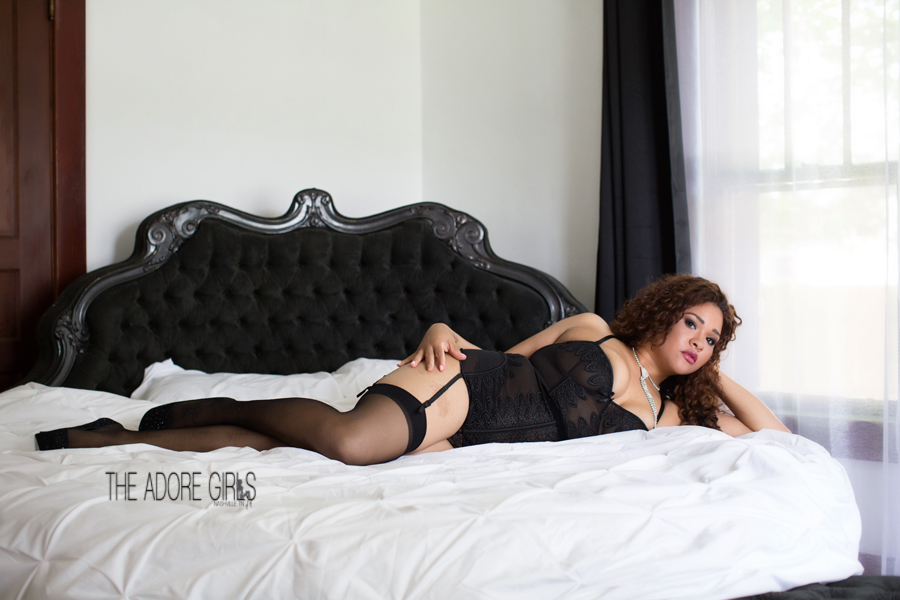 Seeing the pictures, even during the session, I realized I was so focused on things that I didn't love about myself that I didn't realize some of the things that were amazing (like my legs lol). my session was one of my best life experiences. I would tell anyone considering a session to do it you won't regret it!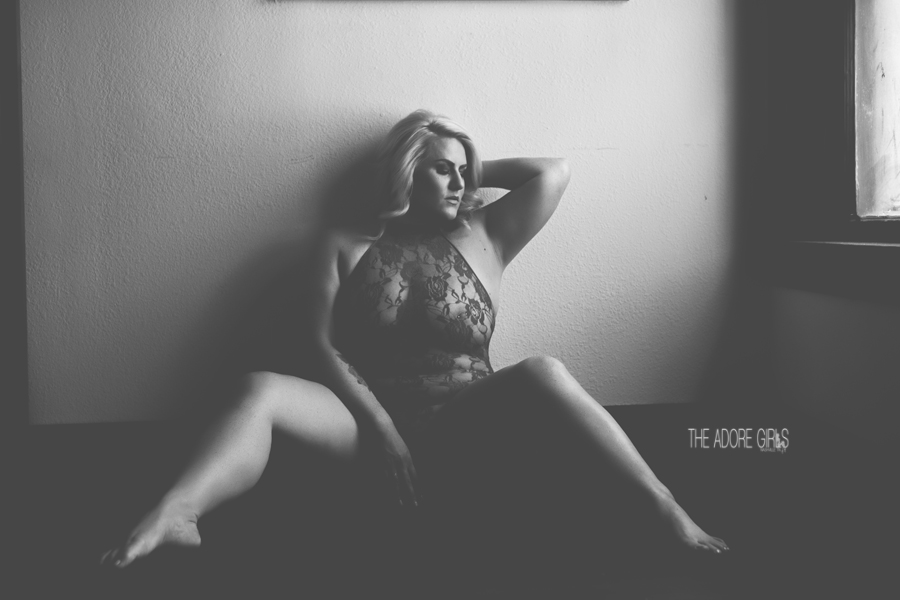 I decided to do another shoot, less than a year after my 1st one, for me. To remind myself who I am, and why I like me and gain some of my confidence and ego back (ego in a good way not cocky). I want to remember this time in my life, where I feel completely out of control, but also so steadfast in my decisions being for me and MY happiness. I know that can come off as selfish, but being selfish sometimes is a good thing, especially when it involves you being happy.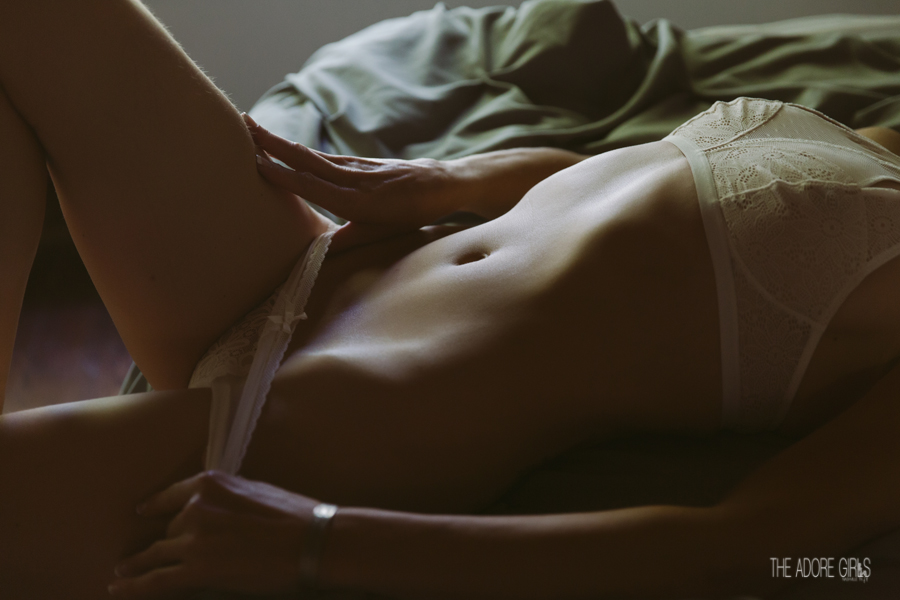 First let me mention the surprise for ME! When Courtney revealed the debut images to me, I was surprised to move through so many emotions: I was first grasped by the perfect music that was put to the images, then I squealed w delight at the created images. (I recognized the poses but didn't realize what classy creations would result). I was then impressed by the sexy lady I saw .....ME!! I knew that my Lover would be thrilled with such a personal collection. And so yes.... (I'm sorry Courtney), I finally just cried a little by the end of the debut.
The session gave me even more confidence than I was expecting. It made me want to continue my new healthy lifestyle. I even had the courage to take a new career path and I owe that extra boost to my session. Anytime I'm having a bad day, I glance through the photos on my app to remind myself that anything is possible.
A session will affect your whole outlook on life. For me, it was about finding the inner strength and motivation to accomplish a real-time goal that would make me feel better physically and mentally.
My session has helped me in ways that I never thought it would. It provided me with a sense of confidence that I have not experience in over 10+ years. Struggling with my weight since my teenage years, I had forgotten what it felt like to be considered beautiful and sexy. Being significantly overweight, I would always look in the mirror and try to remind myself that I am an attractive women. Since I have had my session, I can look at myself in the mirror and BELIEVE it! It is as if, I had to see myself through someone else's eyes to believe it!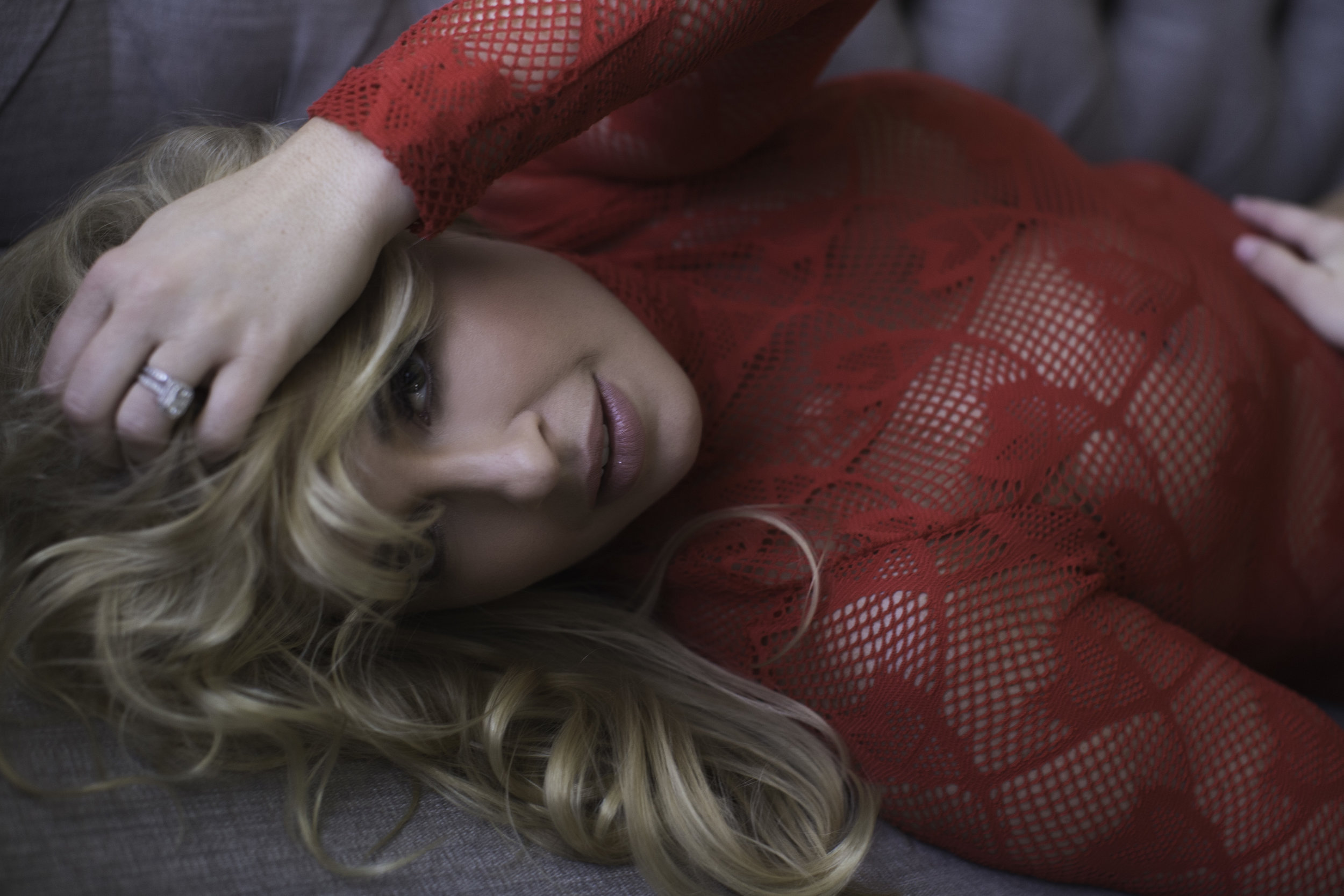 I really didn't know what to expect from the session. I've never been a very shy person about my body, but I did have a little nervousness about being completely nude for some pictures. But after about one second of walking into the house, I was completely comfortable. All of the ladies make you feel so at ease!
DO IT!! Don't question yourself if it is something you have considered. There's no need to wait for a "better time" or "maybe later". Do it for yourself if nothing else!! All women deserve to feel sexy and beautiful!!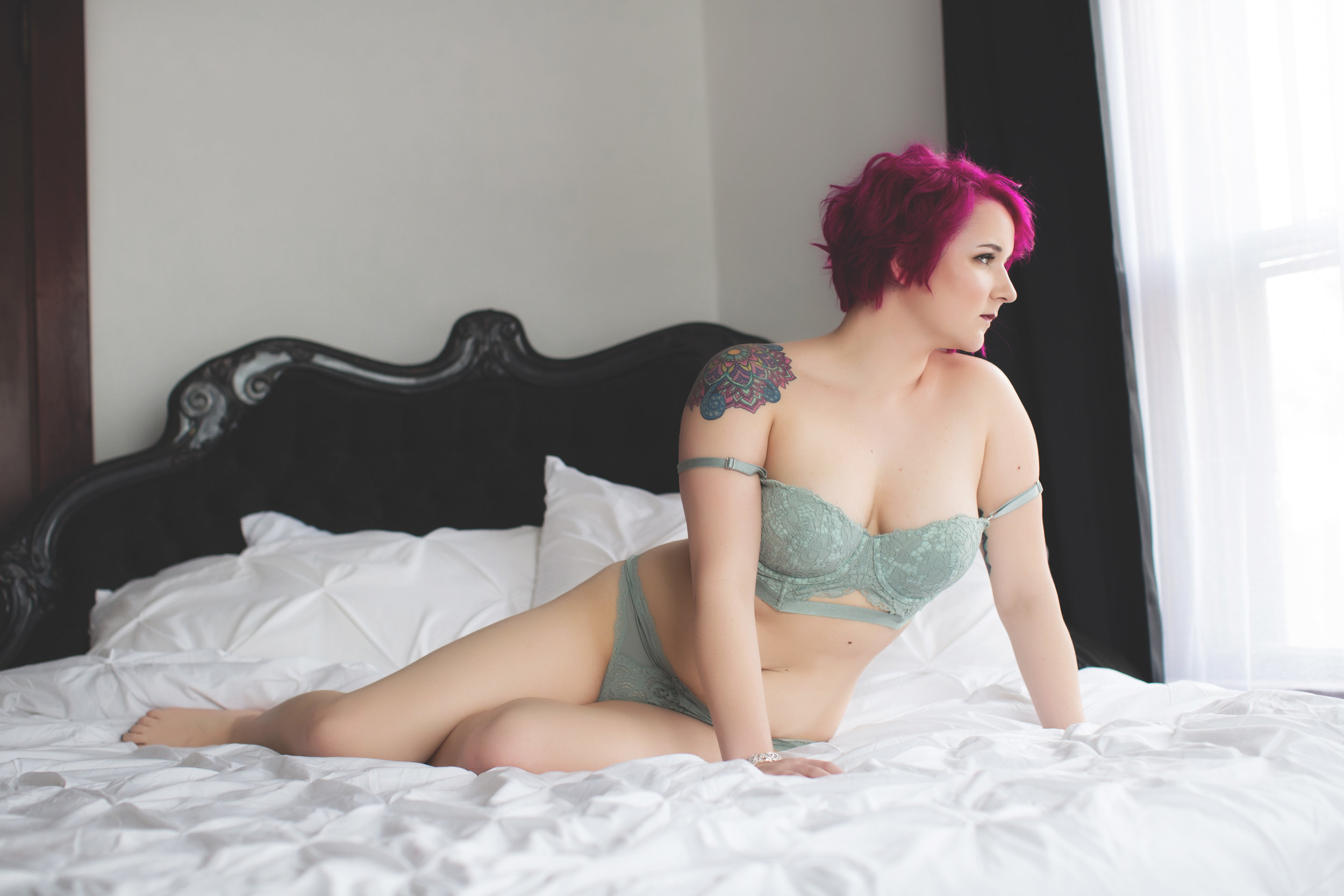 My session helped me see that I am capable of being sexy and confident, and it made me realize that it's okay to feel good about myself and not feel bad about it. After I saw my pictures I definitely held my head a llittle higher and carried myself in a more confident way.
I keep saying that I think it's something that every woman needs to experience. The Adore Girls do an amazing job at making you feel comfortable in your own skin and once you see yourself on the back of that camera during your session, you feel an amazing boost of confidence. It's unreal. Ignore any excuse you are coming up with and just do it. You won't regret it at all.
I wanted to feel confident and empowered by myself and my body. And the body that I had right now. My session gave me the confidence that I had hoped for and it made me feel that I can be sexy too! I felt more beautiful that day than I had before.
Don't wait! I was hesitate at first because I had never done anything like it and didn't feel like I had the body type or face for it. I was so wrong and I'm thrilled that I did it. From the time I got there until the end of the shoot, I had such a wonderful experience. Everyone makes you feel so comfortable and beautiful and they want you to have fun! Don't be afraid to spend the money because the outcome is worth it. Seeing how beautiful you are and how you felt that day through the pictures is so worth it! (and there's also payment plans!)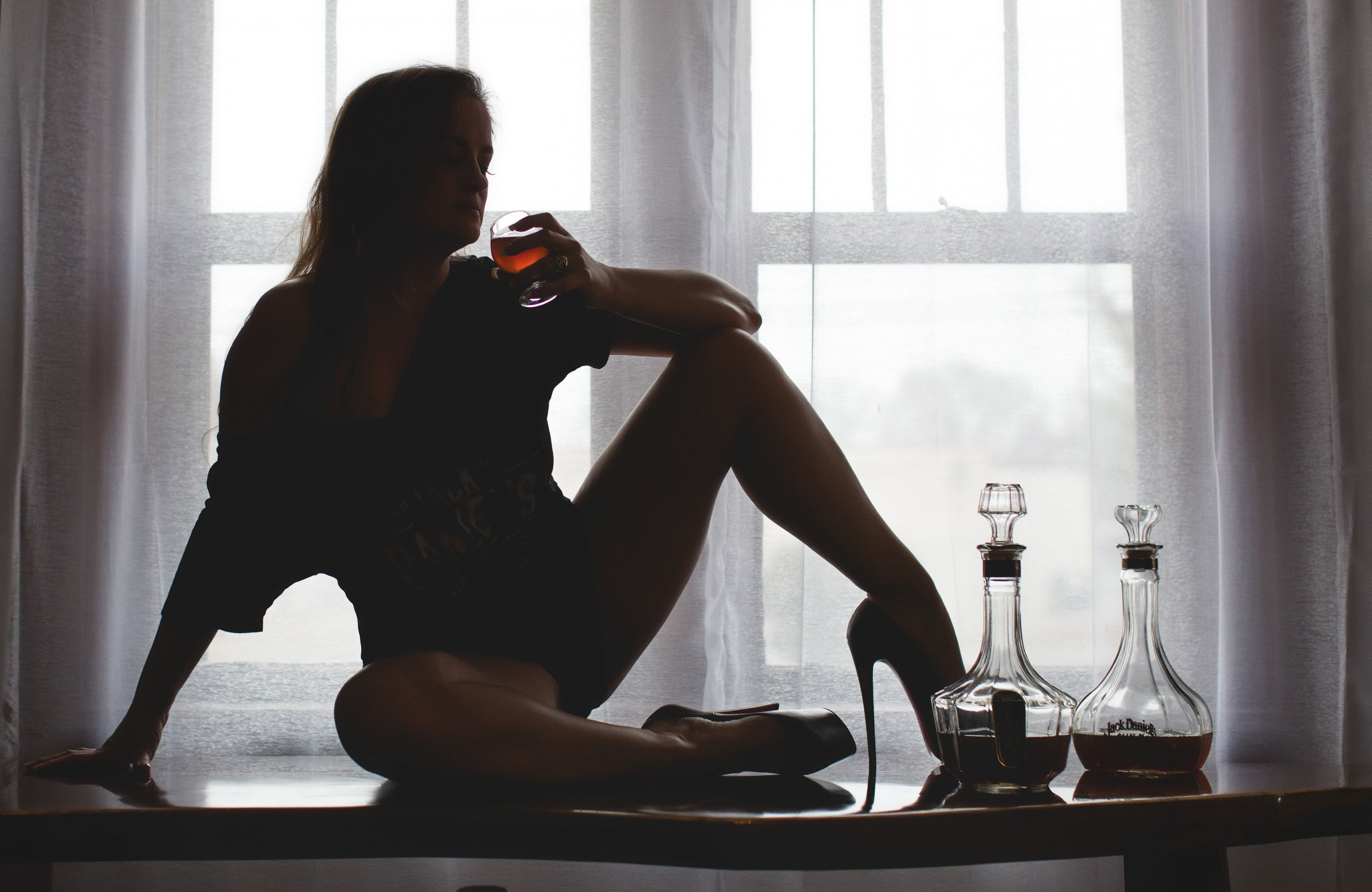 Just got home from my AH-Mazing image debut this afternoon....I must say my first shoot a year ago was awesome and I kicked myself for not having done it sooner, BUT this one has blown that one away. Jamie and Courtney are so talented and easy to work with....it is just ridiculous how quickly they can make you feel comfortable running around in just a bra and panties lol. The new videos that Courtney does while Jamie is catching pictures is such a great addition too.
For those of you that have been stalking these ladies for some time (trust me I stalked them for 2 years before I finally scheduled my first shoot), you NEED to give them a call and schedule a consultation. Even if you don't have a significant other to give the pictures to, you will be surprised how doing it for yourself will help your self confidence whether you are a size 2 or size 22.
Give them a call and release your "Adore Girl"!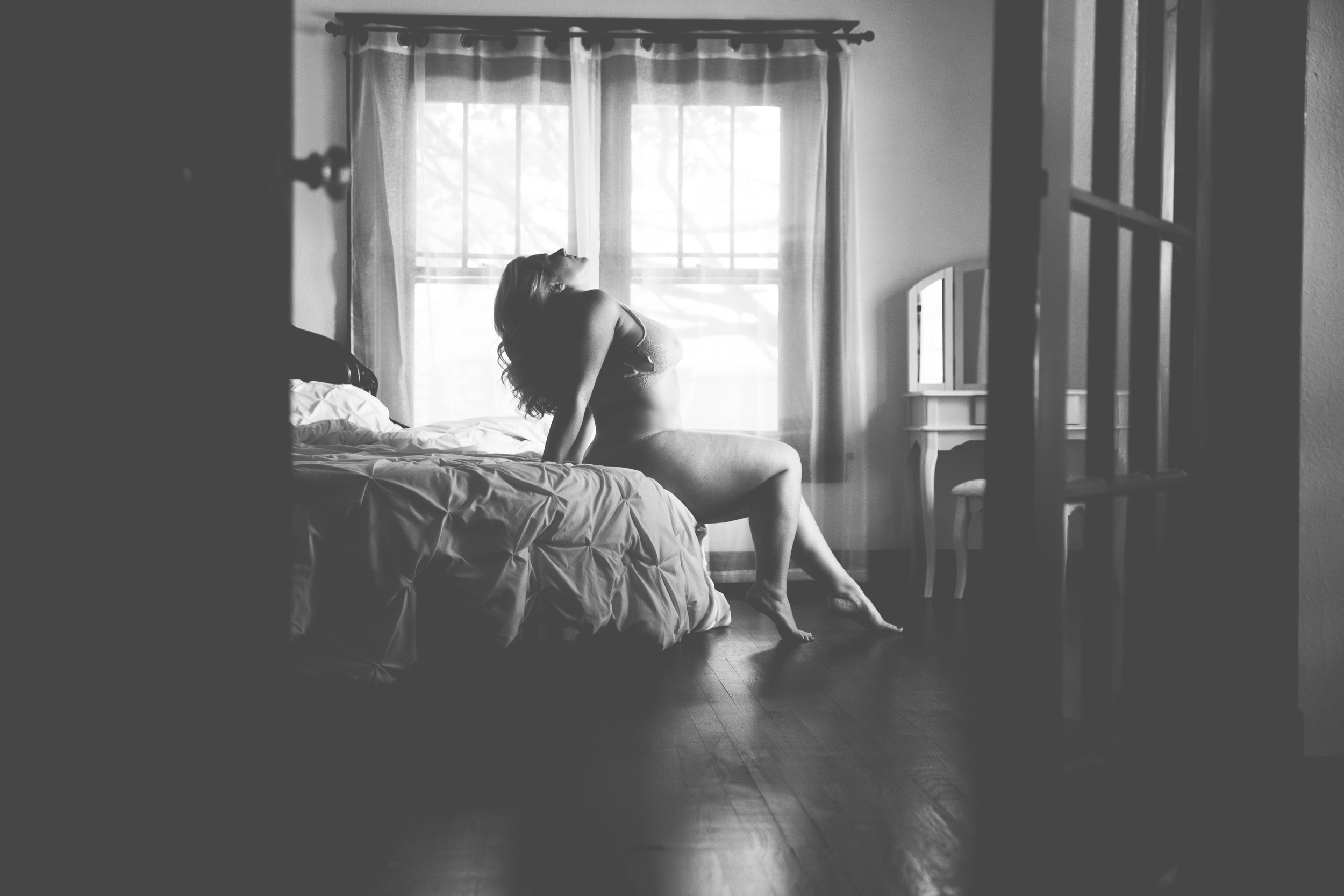 I like to think I'm a pretty confident person and that I am comfortable in my own skin, even not being a size 2. Nudity and being naked have never bothered me so I wasn't even nervous about taking my clothes off in front of 'strangers,' but when I saw my photos I couldn't believe the woman in the photos was me. The photo shoot and photos have just cemented the fact that I am beautiful and sexy, and curves are hot and man I got lucky I have them. I still look at them and think man Courtney you look amazing, and that is you!
I had no expectations going into the session, but Jamie and her team made it so much fun. I mean where else can a girl be laying on the floor in bra and panties with two other women, who you just met, not even 2 feet in front of you and just laugh and feel like you've known them for years? Only with the Adore Girls. If you want a confidence boost, or to show off, or to feel pretty, and sexy, or for your partner, or to push your own comfort, just do it. The Adore Girls is where you want to be to feel all of those things and more. I honestly cannot say enough good things about my experience.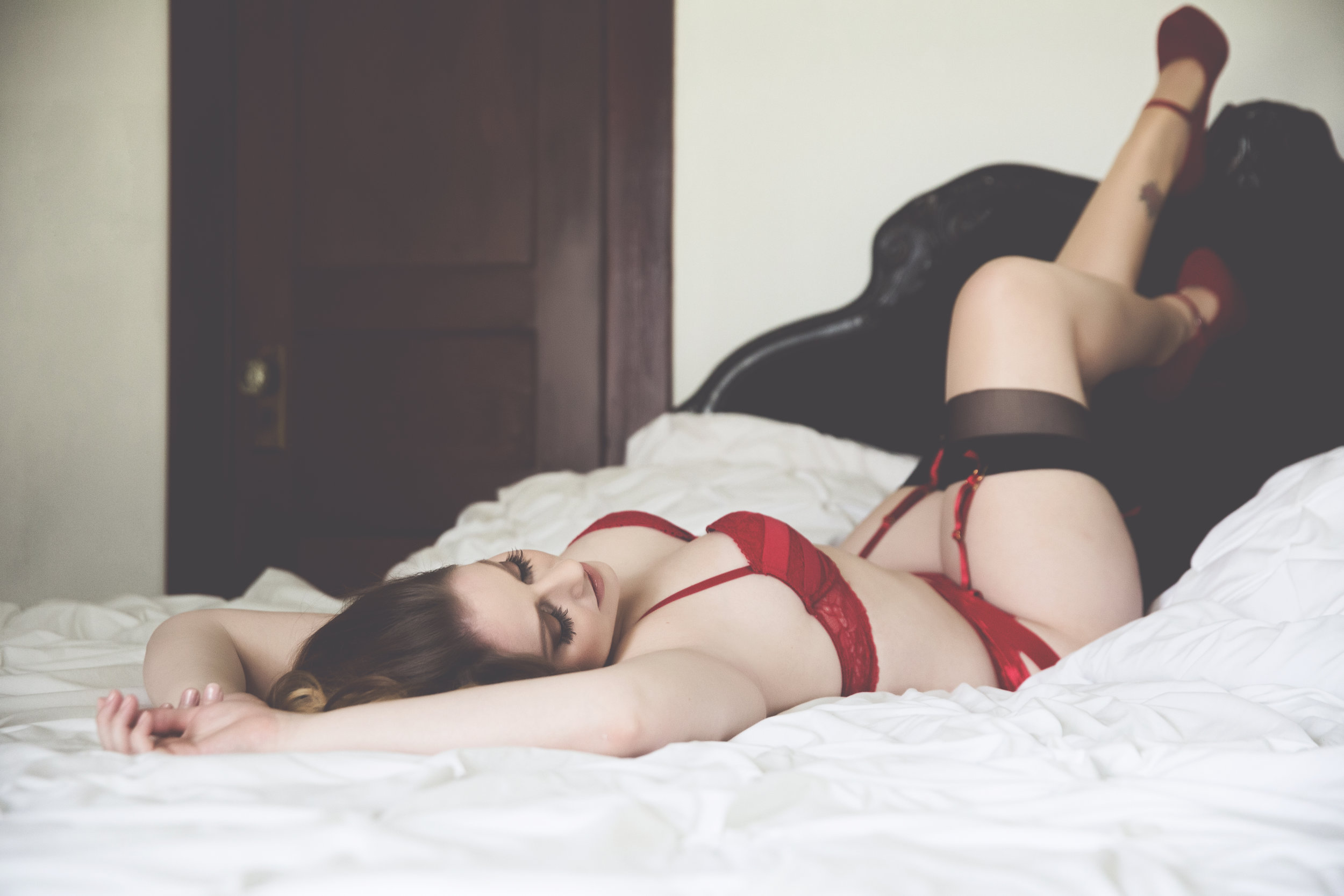 Do it. Do it now. It doesn't have to be for a significant other, you can just do it for you. In fact I strongly encourage every woman to do this for herself at least once. It made me feel completely different, confident and beautiful. And the Adore Girls are so nice, and give you tons of direction, and make you feel so comfortable.
Yesterday was truly as mind blowing as the actual shoot!! My debut was so emotionally uplifting & empowering too!! I'm still in a state of utter awe!! Just had to reach out to you today to say THANK YOU SO VERY MUCH FOR BEING AWESOME!!!! I just love you your Rock Star Team (and oh yeah. .those "red shoes" Courtney picked out too!!) LOL!!!
Many thanks again for what you do & helping women who have been just beaten up by the stuff of life...to discover and embrace who they were meant to be...beautifully created, & seen beautifully.
Love you bunches,
~K